The Steps to Take in the Strategic IT Planning Process
Nov 29, 2021
IT needs to have a dedicated plan for it to contribute to the growth of the business. It's vital for management to develop an IT strategic planning process that aligns technology with business goals and allows the business to respond to market disruptions.
What might be less clear, however, is how to actually go about doing so.
Developing an optimal IT strategic planning process model can mean the difference between simply supporting your current operations and positioning your company to reach your most ambitious milestones.
Given how important your strategic IT plan is to your company's long-term goals, its preparation is not something that should be left exclusively to IT teams that are disconnected from your company's core. Rather, it should be the domain of those responsible for your company's long-term strategic development.
So, where to begin?
You Need to Know This Before You Start the Strategic IT Planning Process...
Find out what impact IT has on your organization and whether it's ready to support your growth.
The Steps to Take in the IT Strategic Planning Process
The strategic planning process will differ for every business, depending on executives' strategic objectives. However, every company can follow an IT strategic planning process model to develop such a plan.
We've summarized this approach in six simple steps to help you tackle your own IT strategic planning process.
1. Outline Your Vision
This is the time for executives and IT leaders to reach a consensus about where the organization is heading.
It's crucial, during this stage, for all decision-makers to ensure that they're on the same page regarding the company's business strategy and that they work together to create a mission statement for the organization.
This process will enable all relevant leaders to develop specific long-term objectives and key results (OKRs), which are crucial to the IT strategic planning process.
2. Determine Long-Term Goals
At this stage, leaders should establish the organization's specific short-term and long-term goals and objectives and compare those to the IT goals and objectives that the team has determined.
Keeping information systems at the heart of corporate planning can streamline budgeting and even guide the company's growth over time.
3. Conduct a SWOT Analysis
A SWOT analysis will allow you to identify the strengths, weaknesses, opportunities, and threats that your organization may face in implementing your strategic IT plan and is a necessary aspect of the IT strategic planning process.
The SWOT analysis will allow you to identify what your team is already doing well, where you can improve, and what could stand in the way of your strategy execution.
You can conduct such an analysis using a two-by-two matrix with four quadrants that fall within the classifications of internal and external factors. The strengths and weaknesses comprise the internal factors, while the opportunities and threats are external factors.
4. Prepare Your Roadmap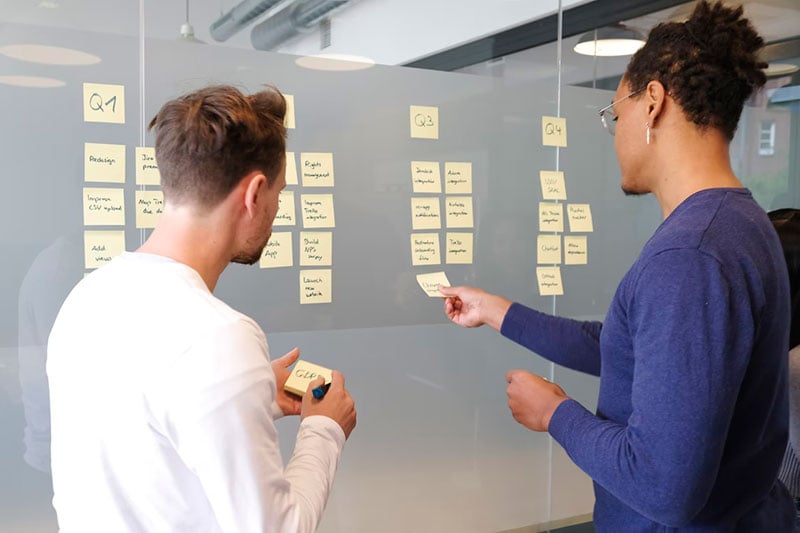 Once you've established your long-term vision and goals and have conducted your SWOT analysis, you can officially commence the project planning stage and develop the IT roadmap that will allow you to execute your strategic IT plan.
There are various strategic planning models that you can use to develop your own plan, and the planning model that works best for you depends entirely on your specific needs, vision and objectives.
One such model is organic strategic planning; this model will work well for organizations whose leaders embrace growth and evolution. It involves teams working towards common long-term goals but with the freedom to pursue those goals in the way that each respective department sees fit.
To that end, executives can use the balanced scorecard (BSC)—a framework that turns an organization's goals into concrete measures to be met—to:
Set all team members on a path toward meeting the benchmarks of the strategic plan
Determine which activities and projects you should prioritize to meet your goals and objectives
Monitor your organization's progress in the pursuit of those benchmarks, objectives, and goals
At this stage of the IT strategic planning process, you should establish your timeline and budget.
More on Strategic IT Planning:

5. Execute the Roadmap
Once your organization's IT roadmap has been devised, leaders can work together to accomplish the objectives and key results you've set out.
At this point, you should be:
Training team members
Choosing the appropriate vendors and software that will help you meet your OKRs
Investing in the necessary overhauls to your IT infrastructure
6. Measure Your Success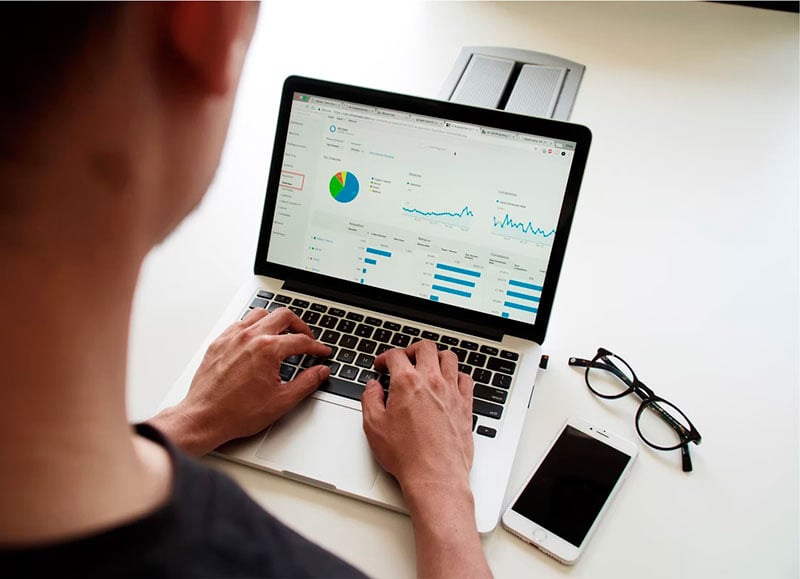 The IT strategic planning process doesn't end once implementation has begun; if anything, it's only just begun.

You should have a plan in place to measure your outcomes against the benchmarks you've established. This will allow you to gauge your success and ensure that your organization is moving towards the long-term business strategy that you identified during the first stage of the IT strategic planning process.
Strategic IT Planning Process That Positions You for Success
Of course, this process not only requires intimate, executive-level knowledge of an organization's vision but also the expertise of IT specialists who can turn that vision into a reality through the implementation of effective IT solutions.
The strategic planning process isn't complete without expert support, which is one of the many services that CalTech offers to our client base of 100+ ambitious, ever-evolving organizations.