What Are Managed IT Services and What Do They Include?
Nov 3, 2021
The managed service provider (MSP) market is forecasted to nearly double over the next half-decade from $152.04 billion to $274.2 billion in 2026. With companies opting increasingly for MSPs for IT services, a lot of decision-makers are asking, "what are managed IT services?".
Responsible for rendering computing and information technology (IT) related processes, such as cloud computing, managed security, and IT infrastructure, managed service providers, or MSPs, play an essential role in helping organizations small and large maintain business continuity and state-of-the-art technology processes.
While you may be familiar with managed IT services, there is more to the brawn behind their services. As you'll see, this article focuses on:
What are managed IT services?
The benefits of MSPs for businesses
How businesses accelerate growth with leading MSPs


What Are IT Managed Services?
Managed IT services are offered by an MSP that assumes responsibilities for maintaining and managing the technology and IT processes of an organization. Managed services providers offer IT managed services, such as:
Cloud migration
IT infrastructure
Maintaining regulatory compliance (like HIPAA)
Mobile device management
And more
Paying for IT Services You Don't Need?
You'll only pay for the services you need with CalTech's customizable IT service offerings.
Reactive IT Services
When breaking down what are IT managed services, it's important to think of managed IT services as being proactive or reactive. Reactive managed IT services are comparable to break/fix model service providers, where IT actions take place after something occurs.

Proactive IT Services
Proactive managed service providers aim to establish processes that streamline remediation by flexing advanced backup and disaster recovery options.

By leveraging remote monitoring and management, proactive organizations are strategically positioned to handle the challenges of tomorrow over a limited experienced in-house IT team or break-fix model.
What Are Managed IT Services' Biggest Benefits?
With service agreements clearly defining the IT infrastructure managed services being offered, businesses are better protected with turnkey cybersecurity solutions and round-the-clock support. As for the many benefits that MSPs provide businesses, here are the five core perks behind the many services offered:
Cybersecurity - Safeguard sensitive data and business assets through a comprehensive managed service offering that maximizes uptime and offers continuous monitoring.
Cloud Services - More businesses are transitioning to the cloud for improved scalability and agileness, with around 50% of all corporate data stored in the cloud.
IT Infrastructure - The physical hardware and facilities (like a data center), software, legacy interfaces, data storage and retrieval, and network systems used for business applications can be maintained and upgraded with a managed services business.
Regulatory Compliance - Achieving and maintaining data compliance standards can save your organization from exorbitant compliance fines.
Mobile Device Management - The demand to keep company data and information safe through mobile device management and monitoring has been a primary service of MSPs, especially as remote workplaces have become commonplace.
What Are Managed IT Services Measured By?
The quality of a managed service provider's services is measurable and liable through service level agreements (SLAs) and Service Level Objectives (SLOs). Gauged through key performance indicators (KPIs), small businesses and large enterprises can reap the benefits of continually met service requests that extend beyond technical verticals such as:
Increased output
Efficiency gains
Cost savings
Improved scalability
Managed Services: What Does it Mean for Businesses?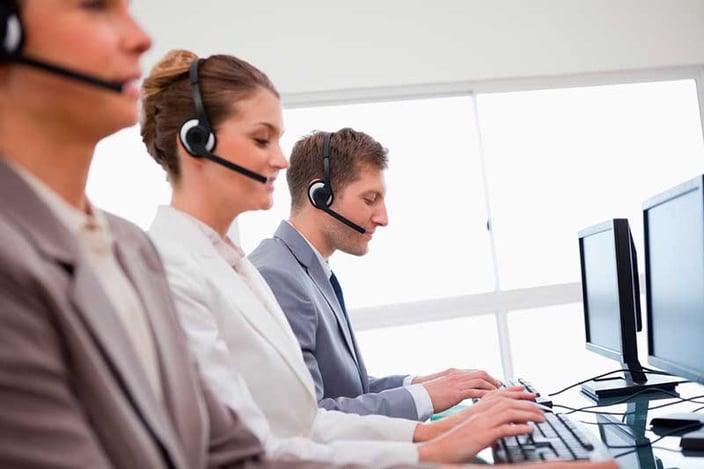 One of the MSPs' core advantages would be versatility. Capable of managing specific IT processes to upgrading and maintaining your entire IT ecosystem, MSPs can empower organizations by:
Automating business-specific processes that improve efficiency and output
Fortifying data and security while improving network transparency
Closing IT skill and knowledge gaps
Prioritizing business continuity and uptime
Staying on budget and saving money on IT costs
Streamlining compliance and remediation efforts
Simplifying database and network administration responsibilities
Performing on-premises, hybrid, private, or public cloud migrations
Improving customer relations with better response times and helpdesk support
Mitigating sunk, operational, and maintenance costs with predictable, scalable spending
With downtimes costing organizations as much as $5,600 per minute, many businesses trust their IT operations and technology to dedicated MSPs. When combined with the truth that cyberattacks are growing in complexity, it's evident that the technology many businesses rely on isn't equipped to handle tomorrow's evolving threats without IT experts' help.
Find Out How MSPs Help Businesses Succeed:

What IT Managed Services Can Do For Your Business
The best MSPs are those that are committed to your organization, familiar with your industry, and empower you with the expertise, resources, and technology needed to spark business growth.

At CalTech, we leverage our thirty-plus years of experience to render comprehensive IT services that align with the goals and infrastructure of your organization.

For more information regarding what CalTech can offer you, reach out to one of our IT specialists today.