What is IT Procurement? Here's our Complete Guide, including the Process, Strategies & Best Practices
Nov 29, 2021
Whether you have a small, medium, or large business, there will come the point where you'll need to update your IT stack. The process can be streamlined with a good understanding of IT procurement policy and procedures.
What Is IT Procurement?
Broadly, IT procurement is the process of identifying, evaluating, and implementing new technologies in an organization's existing IT infrastructure.
In a traditional sense, IT procurement has meant purchasing workstations, software licenses, and networking equipment. Nowadays, the definition of IT procurement has expanded to include cloud services (such as Microsoft 365), hosted rack space (such AWS), additional network bandwidth from the ISP, and more.
This is where knowing the best IT procurement metrics is crucial, along with having an intimate knowledge of your business and the industry it occupies. You'll need to obtain hardware and software appropriate for your business needs. It's not easy to build a system from scratch. The truth is, most organizations could benefit from outside help for IT process and procurement and suggested improvement to your existing policy.
What is IT Procurement Policy?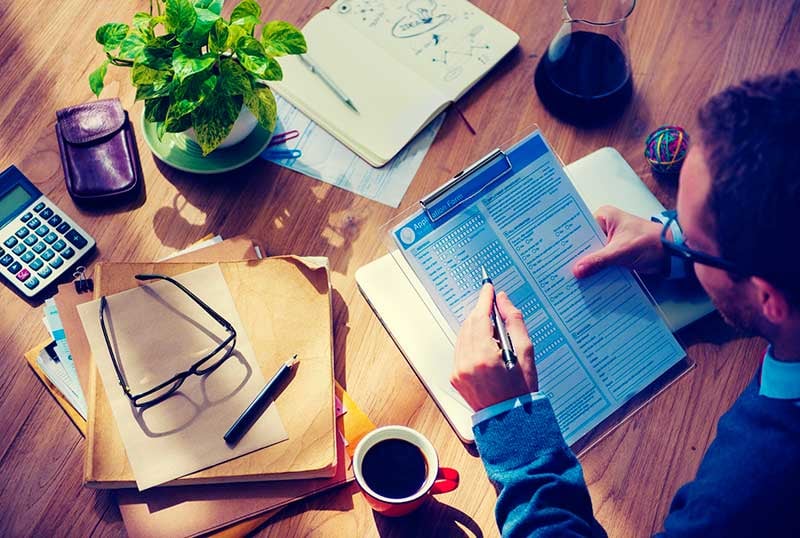 The IT services procurement process relates to obtaining the specific hardware, software, and digital services necessary for enabling efficient and productive operations while allowing for growth. It must also consider cybersecurity ramifications, regulatory compliance, and integration with your clients' ERP systems (if that's something you do).
An IT asset procurement process is, therefore, a series of strategic and administrative steps, including
Identifying requirements
Authorizing and approving procurement requests
Identifying suppliers
Releasing bids/RFPs/Tenders/RFQs
Negotiating pricing and T&Cs
Selecting vendors
Finalizing the purchase
Receiving and deploying the technology
Determining KPIs and performance,
Needless to say, IT procurement can be an expensive and time-consuming endeavor for a business that's not versed in the process or doesn't have adequate resources to devote to it.
Get Cutting-Edge Technologies at the Most Competitive Prices
Leverage 30 years of experience and our relationships with major IT suppliers for prices and T&Cs you won't get elsewhere.
Best practices in IT Procurement
Finding the optimum system within a reasonable time frame while remaining within budget is no easy task. Below is a list of IT hardware procurement best practices for a typical IT procurement process.
1. Identify Requirements so You Can Get the Right Technology

Gain a thorough understanding of what is required to move forward by performing a system assessment. Create a report around your company's current IT stack, detailing how it performs. Identify weak areas, such as
Bottlenecks
Security gaps
Service issues
The IT software procurement process involves more than simply migrating your systems to the latest technology, especially if it hasn't yet proven itself within your industry. Better to go with a proven system that doesn't require workarounds or modifications and is contemporary enough to grow and change with your needs.
2. Select a Vendor With Whom You Can Develop a Strategic Partnership

Having a list of suitable case studies from vendors that have a good reputation in your industry is very helpful here. The technology that they supply should work with minimal problems, with a short ramp-up to full capacity. Vendors should have SMEs available to answer questions, solve problems, and be familiar with IT processes and procurement.
3. Mitigate Risk With a Roadmap

All change involves risk, which could include not having the right technology, startup delays, migration problems, security gaps as the new systems come online, cost overruns, the list goes on.
Risk can be minimized by consulting SMEs, who can help you create a roadmap for the project. Even if you have a procurement department, the evolving standards in your industry necessitate consistent IT process and procurement improvement over time.
4. Involve Stakeholders

Stakeholders are essential in the IT procurement approval process. They should be involved in the procurement process as they will be most aware of the organization's needs and budget and how the change will impact operations.
Working with an experienced company or consultant at this stage can be most helpful. They'll bring experience building buy-in with stakeholders by presenting IT procurement policy examples and showing success stories.
5. Develop an IT Procurement Framework Based on Present and Future Needs
Adding to your IT infrastructure with too much of an eye on the budget may cost more in the long run if the system can't be scaled up easily. Or, if it requires too much maintenance to work properly, it can burden the business in the short term.
Stay Up to Date on IT Practices for Your Business:

IT Procurement Benchmarking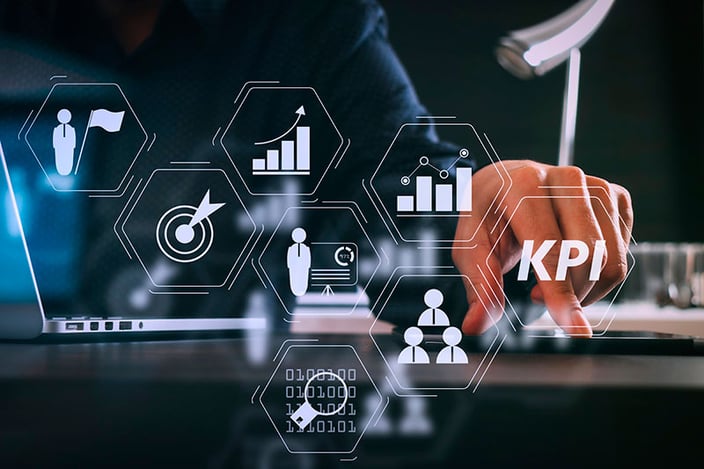 A knowledgeable procurement team will set clear standards for performance and compliance and use established indicators to that end. They can help your organization make the right decisions when finding the best equipment to expand your capabilities while keeping risk to a minimum.
It's vital to set parameters for the project to ensure you and your vendor understand what a "successful deployment" will look like. Many businesses simply set purchasing KPIs (cost, timeframe, terms, and conditions) that don't paint the whole picture while essential.
Make sure to set operational parameters and performance KPIs to understand the new technology's value for your business. Ideally, these should be determined in the initial IT procurement steps. However, it's normal for KPIs to change as the project comes to fruition.
What is an IT Procurement Consultant?
Change involves operational risk and financial outlay. Yet to delay needed change is to impart another set of risks and opportunity costs.
The key to moving forward is to obtain the service of a qualified IT procurement specialist. Consulting with an experienced expert is like having an IT procurement toolkit that you can refer to. A good consultant can:
Identify organizational requirements and match them with the right technology solutions.
Offer market intelligence on technologies and vendors.
Leverage vendor relationships to economize and streamline the IT asset procurement process.
Save money by utilizing the IT system procurement process only when you need it.
Find out how CalTech helps businesses like yours navigate the complex IT system procurement process.