You'd be forgiven for thinking the terms helpdesk vs. IT support are interchangeable, and, indeed, they are often used to refer to the same thing. However, those in the know understand that there are crucial differences between them – but both are instrumental in expensive downtime.
The simplest way of distinguishing the terms is by thinking of a helpdesk as the function that reactively resolves everyday customer issues with a product or service as the first point of contact with a company. IT support (or tech support) tends to get deeper into issues that require more expertise.
There can be overlap between the helpdesk and IT support teams, but generally speaking, IT support workers require more training and knowledge to carry out their roles.
Don't Let IT Issues Become IT Outages
Enjoy up time you didn't think was possible with CalTech's helpdesk and IT support teams.
Digging Deeper Into the Differences Between IT Help Desk vs. Technical Support
When taking a closer look at the differences between helpdesk and IT support, there are a few big things to bear in mind:
1. They Have Different Objectives
Helpdesks are focused on solving customer support issues and keeping customers happy. They will typically experience a much higher volume of tickets than IT support desks, but these tickets will most often be easier for customer service issues. If an issue requires more expertise than the helpdesk tools and workers can accommodate, it will likely be escalated to the IT support team.
The IT support team might not have as many tickets flooding in as the helpdesk, but its goal is to solve more technical problems efficiently and satisfactorily. Therefore, their work will usually require more investigation to find the root cause of a problem and figure out the solution.
2. They Work With Customers Differently

As the first line of support, helpdesk workers must be ready to deal with irate customers and customers with little to no technical knowledge. Patience and empathy go a long way in being a successful helpdesk worker. Often, helpdesk workers will find themselves recommending potential solutions using their help desk software rather than providing specific, detailed technical fixes to a problem.
On the other hand, a support and service desk manages incidents and is squarely focused on fixing problems with technical solutions. They listen to the customer to understand the issue and then carefully detail what needs to be done to fix it (or go ahead and fix it themselves if the situation and technology permits).
3. They Have Different Problem-solving Perspectives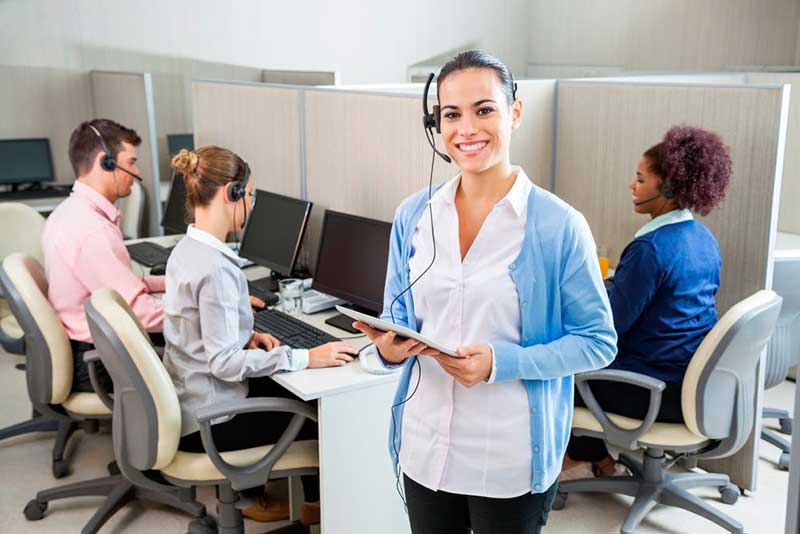 Helpdesks tend to be broader in focus when it comes to the problems they solve for customers. While a helpdesk does not necessarily need deep technical expertise, they need a wide understanding of the products and/or services a company offers and the most common problems its customers face.
IT support teams will benefit from having general knowledge of a company's offerings too. Still, they will most importantly need to understand the inner workings of the hardware and/or software to provide solutions for more nuanced and taxing technical problems quickly.
Stay Up to Date on IT Practices for Your Business:
Does Your Business Need IT Support vs. IT Help Desk Services or Both?
The answer to whether your business needs a helpdesk team, an IT support team, or both will depend on the specific nature of your offerings and your customers.
Does your company have a high volume of easily-resolved desktop support issues but a fairly simple offering when it comes to the level of technical complexity? Then a helpdesk will likely take precedent.
However, if your company finds that customers are showing up with challenging problems that require IT know-how to fix, an IT support team will need to be in place.
In our experience, most businesses find themselves somewhere in the middle. In these cases, having a helpdesk team and IT support that complement and work with each other is almost always the best and even most cost-effective IT help desk solution.
When your business has both, the helpdesk team can field a high volume of customer queries and requests while escalating those of a more technical nature to IT support. And the IT support team can focus on solving complex technical issues without having to handle everyday problems such as password resets.
With effective knowledge management and knowledge sharing between both teams, customer satisfaction should remain high.
IT Support vs. Help Desk? Take Advantage of Both for Your Business With CalTech
CalTech has been around for more than 30 years, and we have seen time and time again the value of having a helpdesk and IT support operation that knows how to work together. Our Managed Service+ is designed to be a simple yet comprehensive all-in-one solution for your organization's IT monitoring and support needs.
Find out how we make sure the contact between the service professionals and your team is pleasant and productive and how our ticketing systems always keep you in the know.